Players can sign up today for NetEase & CCP's mobile sci-fi sandbox MMO filled with adventure, riches, danger and glory
GUANGZHOU, China and REYKJAVÍK, Iceland – Dec. 2, 2019 – NetEase Games and CCP Games have today launched the Open Beta for EVE Echoes, following successful completion of the upcoming game's Alpha test earlier this year. EVE Echoes' Open Beta is now available on both iOS (https://apple.co/37Rzf9b)and Android (http://bit.ly/2WtrwJe)to players in Australia, USA, Canada, Russia, Europe, South Korea and New Zealand.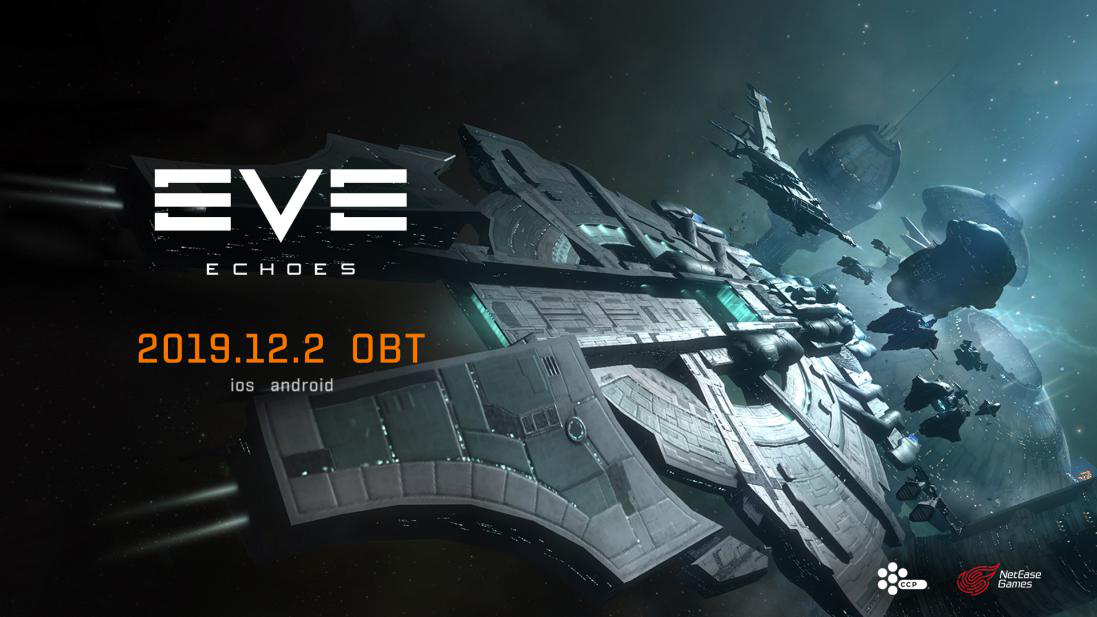 Developed by NetEase Games in conjunction with CCP Games, EVE Echoes is a brand-new sci-fi MMO game set in an alternate universe of New Eden that brings the authentic EVE Online experience to mobile devices. In addition to retaining EVE's signature gameplay mechanics, EVE Echoes also includes basic tutorials for new players to advance and enhance their space-faring experience.
EVE Echoes' Open Beta offers a more optimized feature-set for players to utilize in their adventures across the vast, deep and beautiful cosmos of New Eden.
Expanded game content: Ships, Modules & Drones​
EVE Echoes is dedicating to bringing the enormous universe of EVE to mobile devices and the Open Beta introduces more advanced ships and new modules to the game. Furthermore, the most hotly anticipated weapon system, Drones, has come to EVE Echoes in a new form!
New gameplay types now available​
In order to meet the increasing demand for in-game business dealings, a new trading platform - "Interstellar Trading Center (ITC)" – has been opened up. In addition, a new mission type - Storyline Missions – has been added to Encounters. All players joining EVE Echoes' Open Beta will have access to these unique features.
New Player Tutorial for rookie pilots​
The Open Beta sees the introduction of the new player tutorial. With this detailed tutorial guide, all novice pilots can learn how to survive and thrive in New Eden.
Adjustments, improvements & optimization​
Additional adjustments are being brought in the Open Beta: the ship fitting slots are now divided into three new types to make them more distinct, plus the skill training and leveling up systems have been revised as well. The EVE Echoes team will continue game optimization throughout the Open Beta to improve the overall gameplay experience
Players are encouraged to actively share their ideas and feedback throughout EVE Echoes' Open Beta via the game's official social media channels. To learn more about EVE Echoes, please visit:
· Official website: www.eveechoes.com
· Discord: https://discord.gg/J5XXkJZ​
· Facebook: www.facebook.com/EVEEchoes
· Twitter: www.twitter.com/EveEchoes
· YouTube: http://bit.ly/2MHNeG6
For more information about the EVE Universe, visit www.ccpgames.com/products