NetEase Games and CCP Games have announced the Anniversary Update for EVE Echoes, which has already released on all platforms on August 5th, 2021.
GUANGZHOU, China – (August 5th, 2021) – NetEase Games and CCP Games recently revealed the Anniversary Update for EVE Echoes for the game's 1st anniversary. The Anniversary Update adds a lot of new content as well as anniversary celebration events to the game.It has never been a better time to venture into EVE Echoes and explore New Eden!
Highlights of the New Content in the Anniversary Update
Here are the highlights of the new content that is coming in the Anniversary Update for EVE Echoes.
Faction Wargames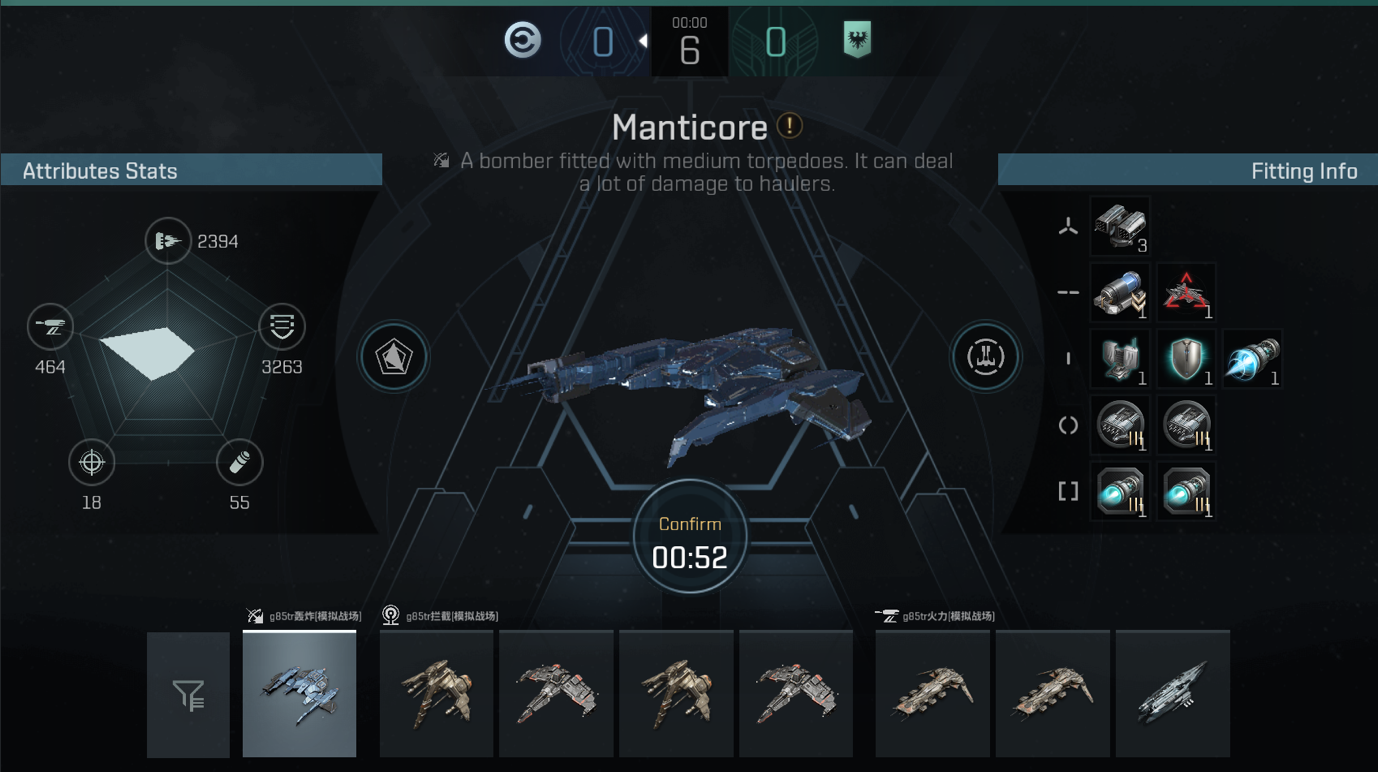 Faction Wargames is a new 10v10 mode that has players battle each other in a combat simulator, using a selection of pre-made ships to level the playing field. Competing in this mode will let players earn Loyalty Points, which can be traded for in-game items including nanocores, and the ship debris of Sisters of EVE and Mordu's Legion.
Faction Wargames is ideal for teaching both new and experienced players about PvP combat and teamwork without the risk of losing their ships and modules. EVE Echoes is also planning on adding additional modes and optimizations for Faction Wargames.
New Exploration Sites: Relic and Data Sites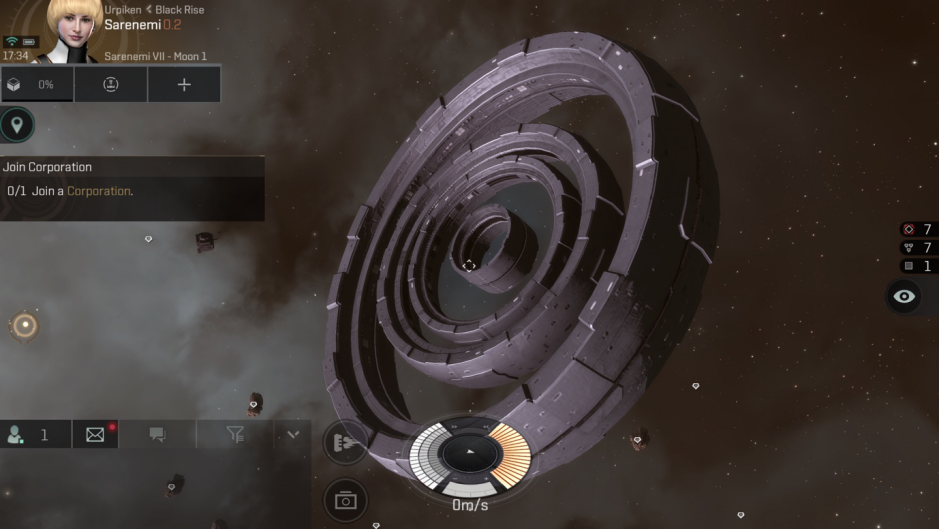 The Anniversary Update for EVE Echoes will add new Exploration Sites, which will shake things up for Exploration and Industry players. There will be Pirate Data and Relic Sites hidden around New Eden. Players can hack them with a special data analyzer to get blueprints for ship rigs, as well as Industry Decryptors, which give various bonuses to manufacturing and reverse engineering.
Citadel Support Structures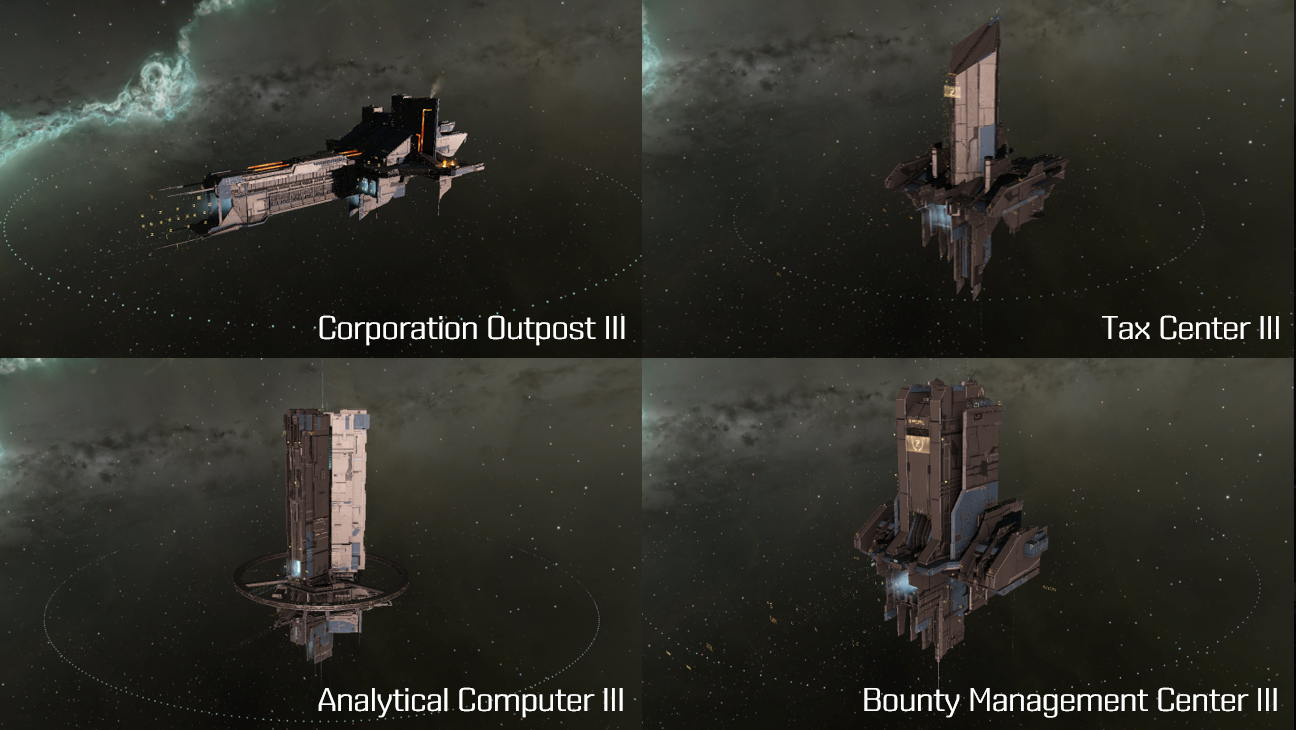 In the INDOMITABLE expansion in January, Corporations gained the ability to build outposts and claim the sovereignty of nullsec zones. This time, Six Corporation Citadel Support Structures will be added to the game to provide more benefits to corporations. These structures will increase the productivity and value of the Corporation Citadel, adding additional value to sovereignty mechanics and waging war. The Corporation Citadel and its support structures can now be upgraded, which will increase the bonuses given by support structures as well as making the Citadel become invincible. Players will also now be able to take control of them using a special module known as an Entosis Link. It's time to say hello to the next generation of sovereignty battles!
Brand New Tutorial System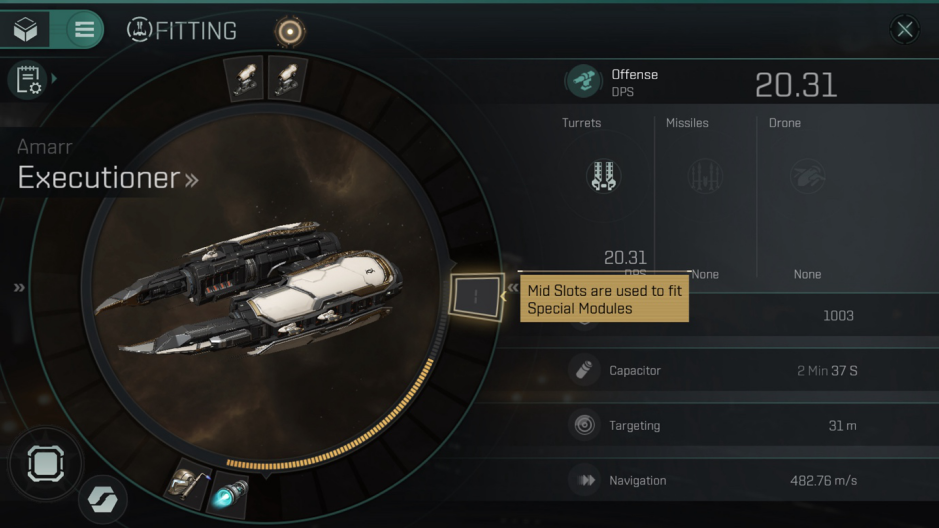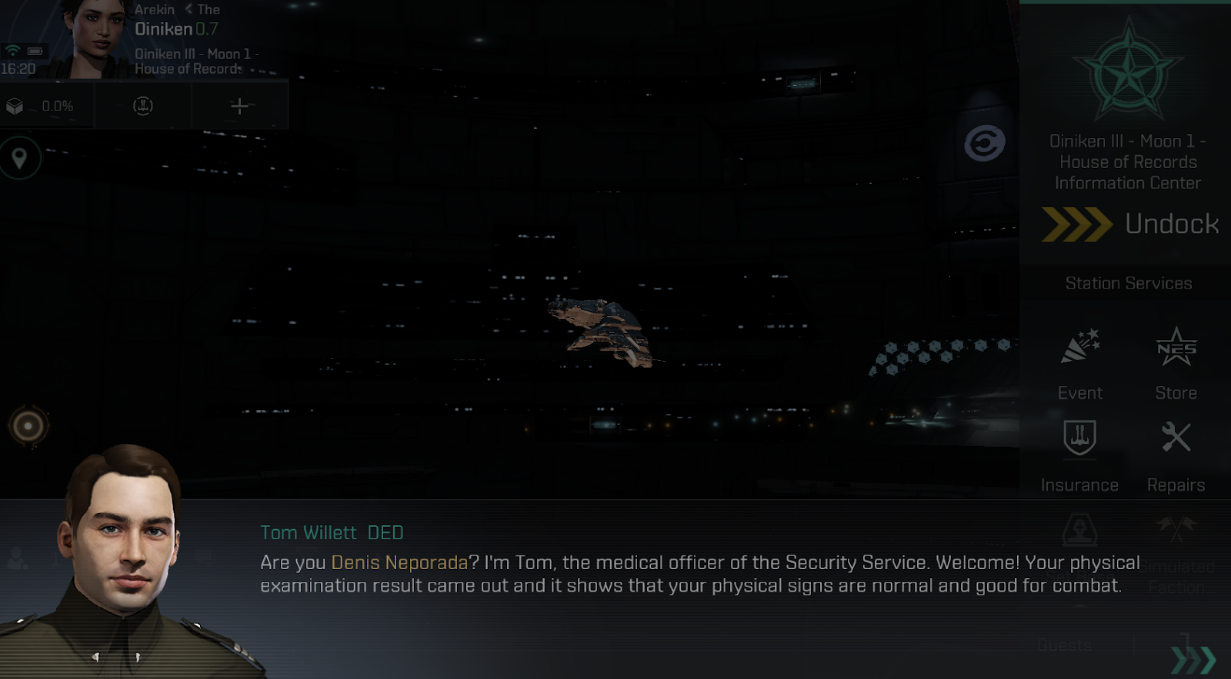 EVE Echoes is receiving a brand new tutorial, which is designed to be as user-friendly as possible, with new special hints and UI upgrades to explain different aspects of the game. It will be easier than ever for newcomers to join New Eden.
<Livestream link: https://youtu.be/bOc-DCvhxio>
Overview of Future Updates
Dreadnoughts & Carriers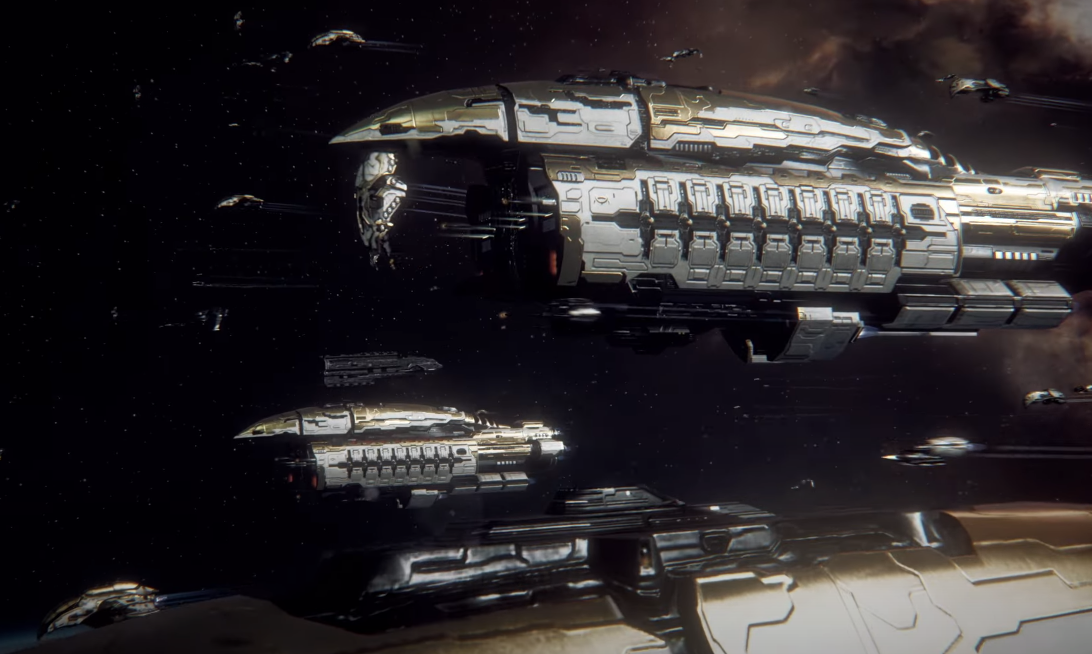 It is revealed that four dreadnoughts and four carriers (one of each per faction) will be released in an October update. These ships will drastically alter how battles will be fought, which will allow players to use new strategies to achieve victory.
Teaser Trailer: https://www.youtube.com/watch?v=RDsKWNpYSck
Project Discovery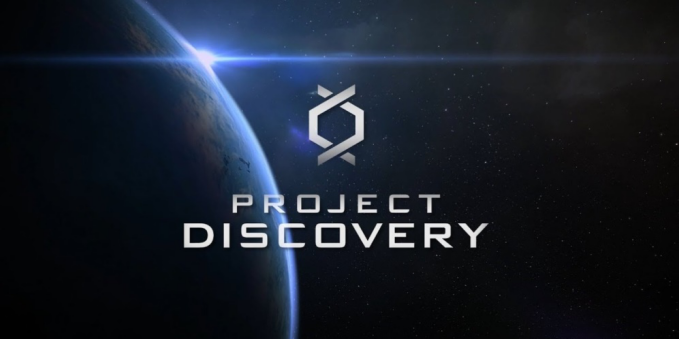 EVE Echoes players will have a chance to help conduct real scientific research, as Project Discovery is coming to the game later this year. Players can complete special in-game mini games to help analyze and verify the research data of different proteins and their role in disease. Project Discovery will give all EVE Echoes players a chance to work together, to contribute to scientific research that could be used to save lives.
EVE Echoes Year In Review & 1st Anniversary Livestream
Launching on August 13, 2020, EVE Echoes has already seen tremendous success, with over five million registered players experiencing New Eden. EVE Echoes celebrated its 1st anniversary with a livestream on July 31st that was viewed by thousands of players around the world, who were given a glimpse at the future plans for the game.
Thanks to all the support from our amazing community, EVE Echoes has a fantastic year. As the game continues to grow, the team will keep working tirelessly based on community feedback to further optimize the game experience. More content is to be expected in the next year, and EVE Echoes is ready to celebrate each new anniversary that comes in the future.
EVE Echoes is available now for free on Android and iOS, and the Anniversary Update is the perfect jumping on point for new players who want to see the wonders of New Eden for themselves. To learn more about EVE Echoes, visit:
Official Website: www.eveechoes.com
Discord: https://discord.gg/2xm4EQB
Facebook: www.facebook.com/EVEEchoes
Twitter: www.twitter.com/EveEchoes
YouTube: www.youtube.com/channel/UCd8xVjWv8A-E62knESgelKg/
For more information about the EVE Universe, visit ccpgames.com/products
--------------------------------------------------------------------------------------------------------------------------
About NetEase Games
NetEase Games is the online games division of NetEase, Inc. (NASDAQ: NTES and HKEX: 9999), developing and operating some of the most popular mobile and PC games in markets including China and Japan. As one of the world's largest incubators of quality online game content, NetEase Games is dedicated to supporting the growth of innovative studios around the globe and growing an international presence along the way. To complement its self-developed games and world-class R&D capabilities, NetEase Games also partners with other industry leaders including Blizzard Entertainment, Mojang AB (a Microsoft subsidiary) and other global game developers to operate some of the most popular international online games in China. For more information, please visit neteasegames.com.
Media Contact
NetEase, Inc.
Li Ruohan
Tel: (+86) 571-8985-2668
globalpr@global.netease.com
NetEase Games
Zhou Zhaoxi
Tel:(+86) 20-85105163 ext.57169
neteasegamespr@global.netease.com