Dear pilots of New Eden,
The registration for the CyanSea Cup, Corporation Clash Contest has been finished. Thanks for your love and support for the Corporation Clash. We are glad to announce the list of the participant corporation. Please check the below list for more details.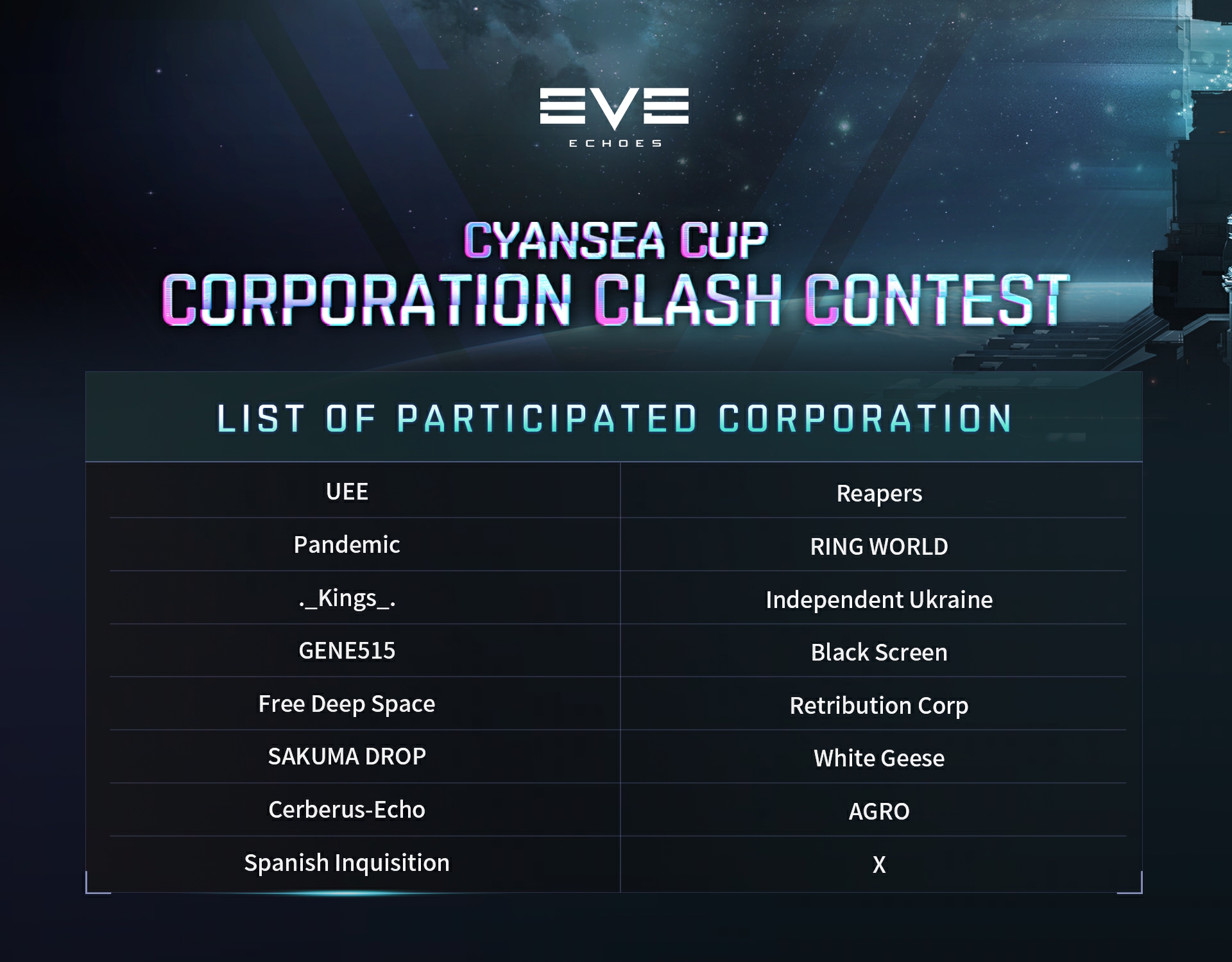 The Round of 16 will be held from May 27th to May 30th. Wish all corps good results!
Click to learn more about the corporation clash contest: https://www.eveechoes.com/news/official/20230518/31611_1088761.html
Note: We will contact the corps through official Discord and announce the event grouping and other important notices. All corp representatives please check and reply to the important notices on "cyanseacup-committee" channel on Discord in a timely manner.
All participating corps must abide by the rules of the competition, and it is prohibited to use illegal tools such as synchronizers. Once such behavior is discovered, this legion may face severe punishment.

The Scope
YC125.5